Registration
Please sign-in at the front desk upon arrival. The front desk staff will verify your personal information and give you any forms necessary for your visit.
Waiting Room
We know your time is valuable and we'll make every effort to see you at your scheduled appointment time. Unfortunately, emergencies, complications, and other issues may lead to unexpected delays.
Exam Room
Once you're in an exam room, a medical assistant will ask you preliminary questions and record your vital signs. If your physician is delayed, the medical assistant will keep you updated.
Follow-up Appointments
Please try to schedule all routine appointments as far in advance as possible. If your physician of choice does not have an appointment convenient to your schedule, we may suggest a professional colleague.
Tests
Depending on the tests, the timing of results may vary. If your physician orders a test during your appointment, we will follow up with you when the results come in.
Your Bill
If you have any questions when you receive your bill, please contact our billing office by phone or email. We will make every effort to respond within 24 hours.
Prescriptions
If you need to speak with your physician between visits, please allow up to 24 hours for your non-urgent calls to be returned. Your physician's medical secretary can help you with prescription refills.
Concerns
If you have any concerns regarding any aspect of your visit, please call and ask to speak with the practice manager. 
Allergy
Suffering from allergies? Medications can be beneficial, but they are a short-term solution to a long-term problem.
Wellness & Prevention
We'll help you get healthy and stay that way with state-of-the art screening, disease prevention, and lifestyle advice.
Mental Health
Your mental health is an important part of you. We have programs that can help with your depression, anxiety, or insomnia.
Chronic Care
We'll diagnose and help you manage your conditions, and when necessary we'll connect you to specialists to ensure you get the best possible care.
Children & Family
We've created a welcoming, nurturing environment for the whole family and strive to help foster healthy habits in our youngest patients.
Everyday Care
Wake up with the flu or a questionable rash? We diagnose and treat a wide spectrum of illnesses, so you get the care you need.
We accept all major insurances
Financial circumstances should never get in the way of quality health care.
For that reason, we want to work with you to get the treatment you need.
Call us anytime to discuss alternative payment options.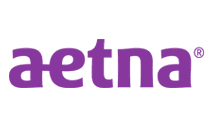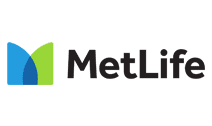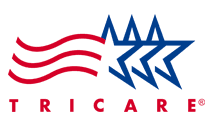 Insurances We Accept
Aetna – HMO
Aetna – POS
Aetna – PPO
Aetna Medicare Advantage
Alliant Health Plans
Ambetter
Amerigroup-Medicaid
BCBS – HMO
BCBS – POS
BCBS – PPO
BCBS Medicare Adv. HMO
BCBS Medicare Adv. PPO
BeechStreet – PPO
CareSource-Medicaid
Cigna PPO/HMO/POS
Coventry First Health – PPO
Coventry Medicare Advantage
Coventry/Focus – Workers Compensation
Eon Health Medicare Advantage
Humana – Open Access HMO
Humana – Open Access POS
Humana – PPO & National POS
Humana Choice Medicare PPO/PFFS
Humana Medicare HMO
Incentive – BCBS Commercial
Incentive – BCBS Medicare
Industry Buying Group – PPO
Kaiser Permanente – HMO
MultiPlan Complimentary PPO
Novanet – PPO
Peach State – HMO
PHCS Primary PPO
Pruitt Health Medicare Advantage
Secure Health New Business
Secure Health Plans of Georgia
Three Rivers Provider Network – PPO
Tricare
UHC – Choice/Choice Plus
UHC – Managed Indemnity
UHC – Medicare Advantage
UHC – PPO
UHC – Select HMO
UHC – Select Plus/POS
Wellcare of Georgia